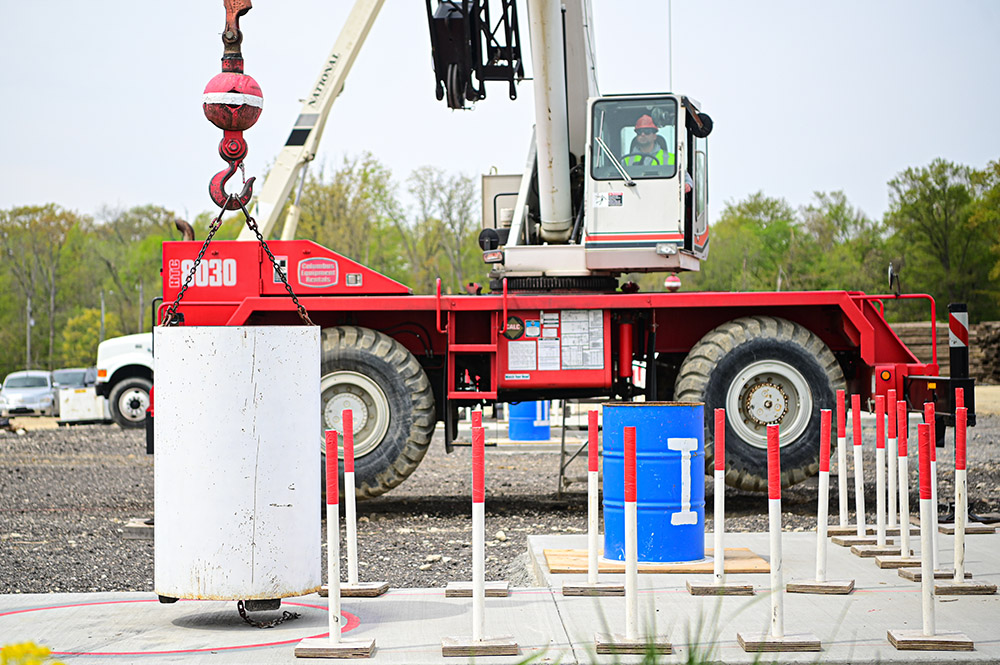 Ensure You're Employing Skilled Crane Operators
Individuals who take part in PTS's crane certification program have the opportunity to earn their crane operator certification from the National Commission for the Certification of Crane Operators (NCCCO). The NCCCO crane certification is the final part of a process established to educate individuals in the correct way to perform their assigned job duties when it comes to operating cranes. In order to be eligible to receive a certification, one must fulfill the following requirements:
Be at least 18 years of age
Comply with NCCCO's Substance Abuse Policy
Pass Written Examinations (Core and at least one Specialty)
Pass Practical Examination(s)—Candidates must pass the Practical exam within twelve months of passing the written examination
Comply with the NCCCO Code of Ethics
All PTS crane instructors are NCCCO certified, and we employ two NCCCO certified practical examiners. Students of the course must pass the written and practical exam to obtain this certification.
---
YOUR PARTNER IN TRAINING
Careers with a Crane Certification
Crane operators continue to remain in high demand. According to crane and tower operators, there were 63,556 individuals employed as crane and tower operators in 2018, an increase of 13.2 percent from the 56,148 individuals employed as crane and tower operators in 2017. In 2018, crane and tower operators earned an average of $64,672, which is $10,784 more than the average national salary of $53,888.
OSHA requires that all crane operators are certified so businesses need to ensure that their employees have the proper training and PTS provides this training.
Training Program Overview
The PTS crane operator training program helps prepare individuals to properly operate swing and fixed cab mobile hydraulic cranes. During the training program, students undergo preparation for and testing on both the written and practical aspects of the NCCCO exam.
Over the course of the three-week training program, students learn about the various types of cranes as well as their uses, along with the different career opportunities they can pursue with an NCCCO certification. They also learn about the functions of a crane, how to operate a crane, the communication processes required, and much more.