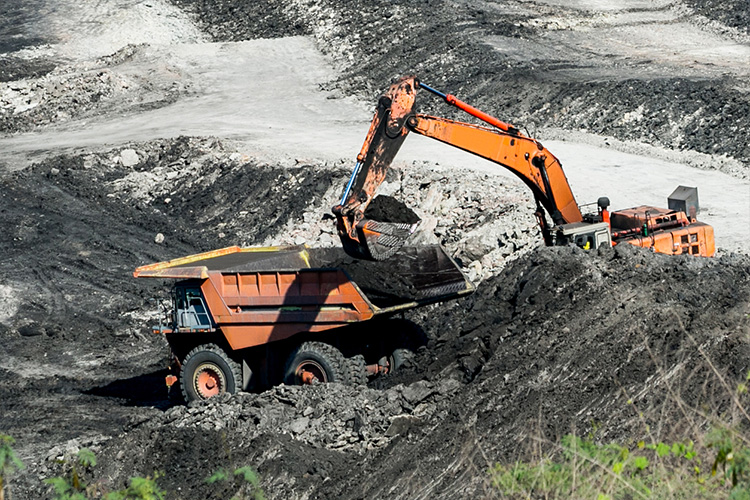 Dig Into a New Career with Mining Operator Training
Mining and extraction operations fuel the country's growth by providing the raw materials needed to power all manner of industry. From quarry operations and moving massive amounts of earth to open pit mining and more, mining operator training is critical in maintaining a prepared workforce to fulfill these important jobs.
At Performance Training Solutions (PTS), we have always prioritized the need for quality instruction to ensure every mining operation has the trained professionals in place to keep safety standards high and the industry powering forward. Our mining operator training programs help you start a rewarding new career in heavy equipment and crane operations faster, for less money, and with more job prospects — while ensuring the industry runs smoothly.
If you're considering what Air Force veteran jobs might be available to you after you've completed your service, consider the advantages of a career in heavy equipment operation. Rather than spending tens of thousands of dollars and two to four years trying to get a college degree, you can get trained and credentialed at Performance Training Solutions (PTS) in heavy equipment or crane operations in only three weeks! This means you can be on your way to an in-demand, high-paying career sooner and with more career prospects, as equipment operators are needed nationwide.
Mining operator training through our credentialed programs provides the opportunity to burrow into new opportunities on a variety of equipment — from bulldozers and excavators to dump trucks and wheel loaders, and more. At PTS, we'll help you examine funding solutions for heavy equipment or crane operator training and will walk you through the process step by step.
Courses Available for Mining Operator Training
PTS offers three, 120-clock-hour (3 weeks) courses covering a variety of heavy equipment types. Training is held on-site at our Central Ohio facility, and you'll be required to stay locally to complete your training. While food and lodging aren't included in tuition, the short training duration and practical experience you'll gain makes it all worthwhile, especially when you'll be able to start earning a strong income in your new career. We offer the following courses:
Key Resources
Below are helpful links to answer some of your questions, inform your decision-making process, and help you get started.
Why Get Training at PTS?
By getting construction operator training at PTS, you'll have the necessary credentials or certification needed to explore and secure jobs that need heavy equipment operators, enabling you to fill a much-needed role in the job market and provide for your family.
After you've graduated, we'll always be available to provide career assistance whenever needed, including having you back to our facility for a refresher on our equipment to brush up your skills.
Ready to get started? Contact us today to learn more about training and how you can get a $500 tuition reduction scholarship.