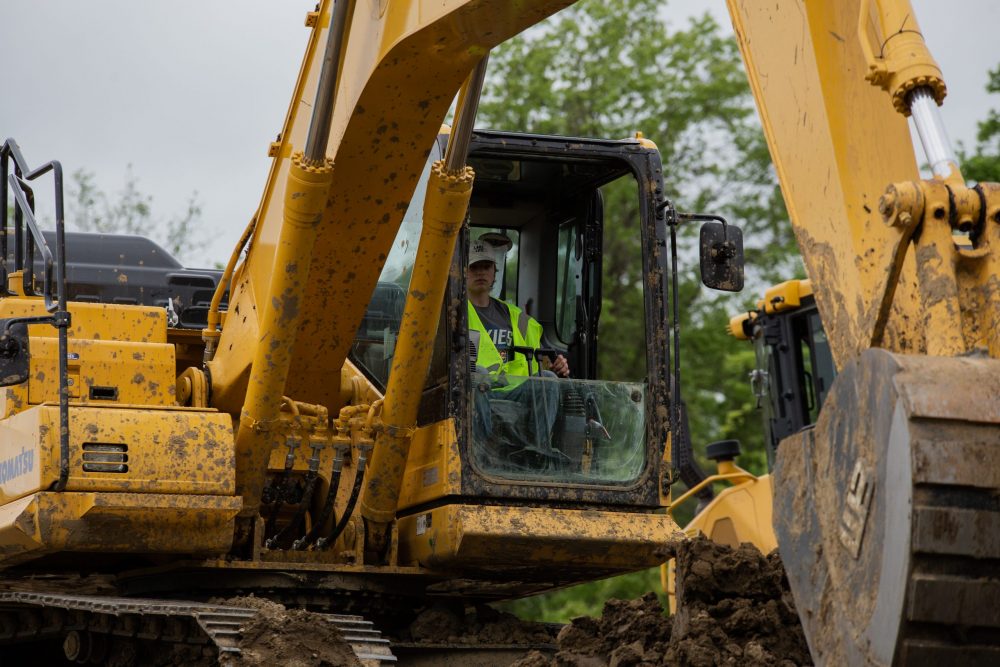 Need Help Kickstarting Your Heavy Equipment Operator Career?
Not only is it our mission to put you on the right track to gain employment by providing the training that employers are desperately seeking, but we also provide career assistance for our students long after they've graduated from PTS. Our placement rate around 90% means that an average of nine out of every 10 graduates become employed following graduation. You will gain the fundamental knowledge and enough seat time for good entry-level employment opportunities in a heavy equipment operator career.
PTS draws students from all over the country. No matter where you are from or where you would like to go, PTS has the tools to assist you with finding the right employment opportunity.
Unlike manufacturing, logistics and the like, the training experience at PTS prepares you for a career where your job cannot be outsourced.
According to the U.S. Bureau of Labor Statistics, Occupational Outlook Handbook, "Overall employment of construction equipment operators is projected to grow 10 percent from 2018 to 2028, faster than the average for all occupations. Spending on infrastructure is expected to increase, resulting in new positions over the next 10 years. Workers who can operate multiple types of equipment should have the best job opportunities".
In addition to industry related training, PTS also provides soft skills training and resources to help you prepare for the employment hunt. In today's world, it is not enough to have hard skills. According to The Balance Careers, "Candidates with strong soft skills are in high demand for many different types of jobs. Soft skills are the interpersonal attributes you need to succeed in the workplace. These are related to how you work with and relate to others—in other words, people skills." Additionally, per The Balance Careers, "Employers want employees who are able to interact effectively with others. These skills are also very hard to teach, so employers want to know that job candidates already have the soft skills to be successful."
During times when it can be difficult to find employment, PTS stands by our commitment to help you find appropriate employment. We care about you and your success, even following graduation.
Always Welcome Back
In the event of a job change or if you just need to shake the rust off, PTS will gladly provide a brief refresher on any piece of equipment on which you have been trained and credentialed.
It can sometimes be helpful for you to get reacquainted with a piece of equipment prior to going to a job interview.
Schedule a tour with us today to find out if PTS is a good fit for you (and learn about our $500 tuition reduction scholarship), or contact us to learn more about our training for career assistance options.