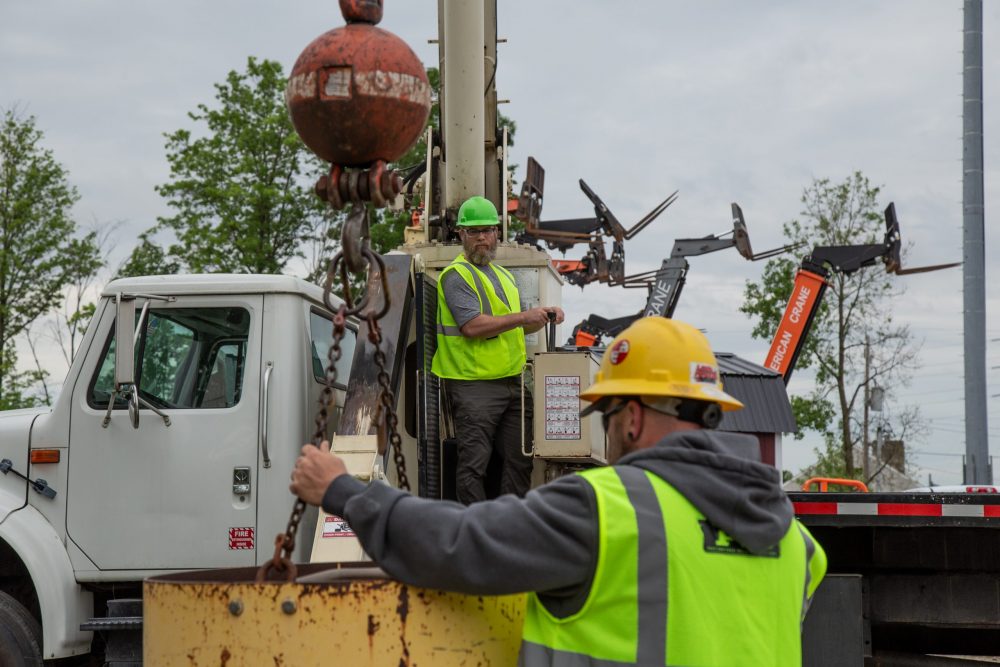 Learn to Operate a Crane at Our Mobile Crane Operator School
This three-week, 120 clock hour program provides you with the fundamental knowledge and skills necessary to obtain entry-level employment as an NCCCO certified crane operator. Our mobile crane operator school program includes both the Mobile Hydraulic Telescopic Boom Swing-Cab and Telescopic Boom Fixed-Cab cranes.
The program includes a combination of classroom and in-the-seat instruction. Approximately half of the instruction will take place in the classroom. Topics covered include orientation to the trade, basic principles of cranes, crane safety, operating a crane, preventative maintenance, wire rope and basic rigging practices. The other half of training includes in-the-seat operation of a mobile hydraulic telescopic boom swing-cab and telescopic boom fixed-cab crane.
Program Requirements
3 week-long course (120 hours)
Must remain local for duration
Lodging and meals not included.
PTS training programs are developed to be both beneficial and efficient for you with your future success in mind. Courses are three weeks long and are a 120-hour commitment that requires students to stay locally for the duration of the course.
Small class sizes provide more one-on-one time with our instructors and examiners.
NCCCO Crane operator certification requires you to take and pass both written and practical competency examinations at the conclusion of the training program. Once you have passed all the required exams, you will receive a five-year Mobile Crane Operator Certification from the NCCCO National Commission for the Certification of Crane Operators. NCCCO is an in-demand certification for the construction industry.
You'll need to be away from your family for the duration of the course, but it's important that you understand this time commitment will be worth it when you're able to find employment quickly and earn a great income.
In the event of an unexpected situation or if you just change your mind, PTS will provide a full refund of tuition within the first week of training.
Contact us today to learn more about it and whether it's a good fit for you.