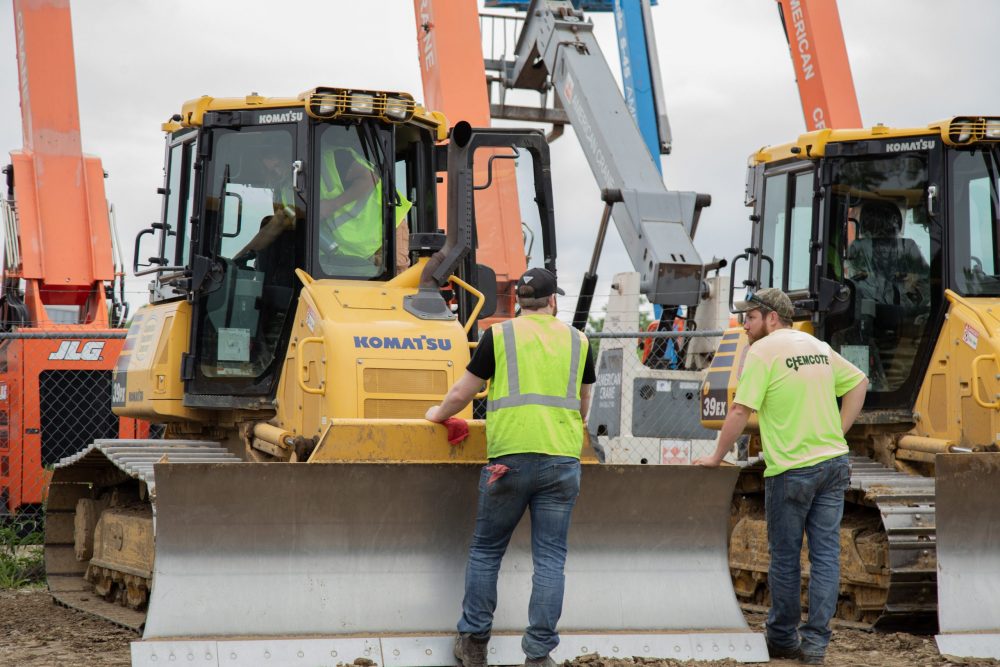 Do You Want to Earn Your Heavy Equipment Certification and/or Credentials?
We now live in a world where having learned something by the seat of your pants won't get you very far. Most companies are dealing with ever increasing liability costs. Having a nationally recognized heavy equipment certification and/or credential that can be verified by the employer will help the employer to better understand your qualifications.
If you are searching for a school that provides accredited training programs, look no further. You have come to the right place. The operator training provided through Performance Training Solutions prepares you for a career in many industries, including earthmoving, construction, and excavation. We offer NCCER credentials and the NCCCO certification.
NCCER Credentials
The NCCER is a non-profit educational foundation that was designed to develop industry-driven standardized craft training. The organization's goal is to provide students with credentials to address the critical shortage in the construction industry workforce. This organization's mission is to create a productive, safe and sustainable workforce for a variety of industries. The heavy equipment programs are taught by NCCER Craft Instructor and/or NCCER Master Trainers.
NCCCO Certification
The NCCCO Mobile Crane Operations training program was developed to help you obtain NCCCO Certification as a crane operator. The National Commission for the Certification of Crane Operators certification is a widely recognized organization. It is a non-profit, independent organization dedicated to establishing and administering a program of certifying crane operators. All PTS crane instructors are NCCCO certified, and our staff retains two NCCCO certified Practical Examiners. In order to obtain this certification, students must pass both the written and practical exams at the conclusion of the training program. The Mobile Hydraulic Telescopic Crane training program is conducted by NCCCO Certified Operators and examiners.
Performance Training Solutions endorses the national certification program offered by the National Commission for the Certification of Crane Operators (NCCCO) and provides training to prepare candidates for NCCCO examinations.