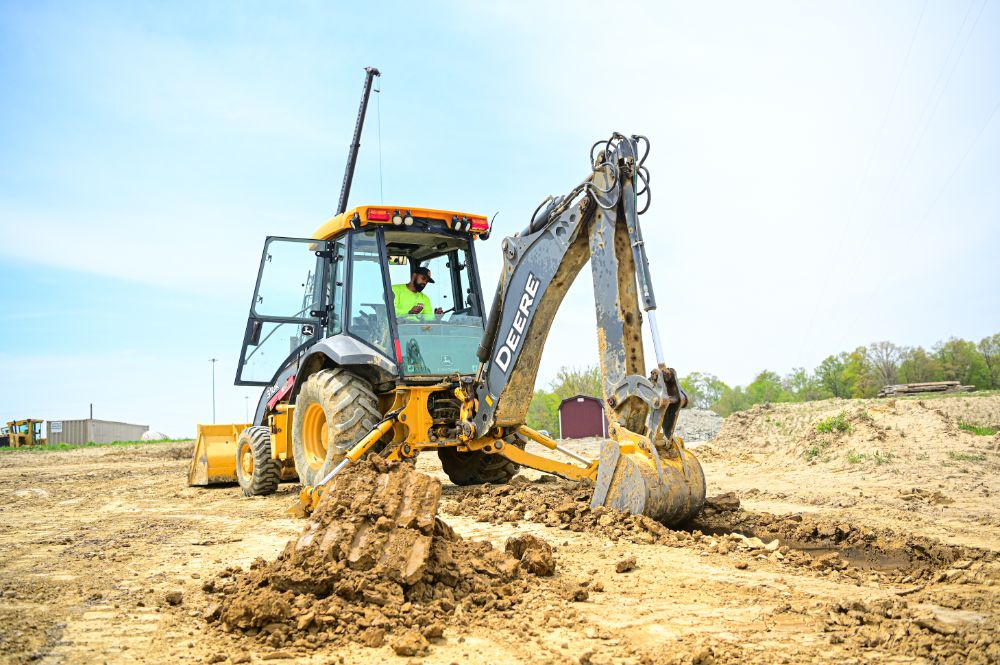 Take Your Team's Skills to the Next Level with Specialized Heavy Equipment Training
If your employees lack operating proficiency, Performance Training Solutions provides equipment-specific qualification training that provides an NCCER equipment-specific credential. Specialized heavy equipment offered includes skid steer, front-end wheel loader, backhoe, articulated off-road dump truck, compactor, scraper, dozer, excavator or motor grader. Qualification programs typically take two days to complete per piece of equipment.
Additionally, classroom instruction activities include Grades, Site Work, Excavation Math, Interpreting Civil Drawings and Finishing and Grading.
Most construction companies absorb significant losses every year due to re-work as a result of inadequate operator training. The cost of rework includes not only the direct material and time costs but missed opportunity and productivity as well.
According to Learning Practices as a Tool for Quality Costs Reductions in Construction Projects published in the journal "Quality – Access to Success," rework can often be as high as 5% of the contract value of a given project. This means it costs $250,000 worth of rework for every $5 million spent on a job. That's a considerable amount of money, and enough to really put a dent in any construction firm's profit.
Furthermore, a different study conducted by Navigant Construction Forum suggested that this 5% average cost of rework was merely the price associated with the direct cost of reported rework, and that the actual total is higher. The study's authors placed the total cost of rework––including both the direct and indirect factors combined––at more like 9% of the total project cost.
Other studies, such as Cost Management in Construction Projects: Rework and Its Effects, published in the Mediterranean Journal of Social Sciences, found that around 30% of the work performed by construction companies is actually rework.
The specialized equipment operator training provided through Performance Training Solutions helps prepare your employee to be a safe and more productive operator.
If your bottom line needs some rework, consider investing in specialized training for your operators.
YOUR PARTNER FOR SPECIALIZED HEAVY EQUIPMENT TRAINING
Contact us to learn more about specialized equipment operator training at PTS.