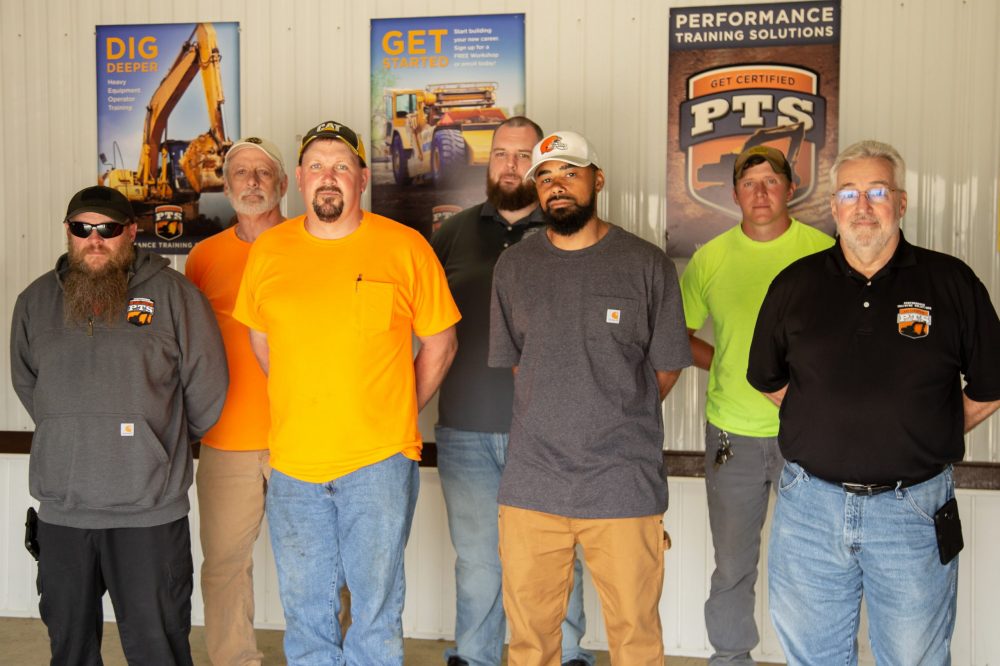 Here's What You Can Expect Out of Our Training Programs
Setting and understanding expectations is essential for success at anything. You expect a quality training experience that will provide the fundamental knowledge and skills necessary for entry-level employment opportunities as well as credentials and/or certifications that will show potential employers what you have learned and types of equipment you are qualified to operate.
PTS expects your full attention and participation while in training. Our small class sizes allow us to adjust information delivery to help meet your needs.
If you are concerned about the curriculum, PTS does not teach college level material. Basic 9th grade level reading, math and comprehension skills apply to The NCCER course curriculum. A combination or textbooks, visual presentations and models are used in the classroom environment. Tests and quizzes are provided in a multiple-choice format.
Learning to operate heavy equipment and cranes is a lot like learning to ride a bike. You need time in the seat. The practical training makes up over 70% of your training time. The curriculum is designed such that you apply the information covered in the classroom in the field. Put theory into action.
At PTS, we strive to make each of our training programs as beneficial and efficient as possible for you, with both your future and career success in mind. Each training class lasts three weeks, which is a 120-hour commitment, more than half of which is in-the-seat operating real equipment, not simulators. The small class sizes, geared toward hands-on learners, provides more one-on-one time with instructors and more seat time. You can expect to be away from your family for the duration of the course, but it's important that you understand it'll be worth it when you are credentialed and employed, making a good living. The temporary pain is worth the long-term gain.
Let's Get Started