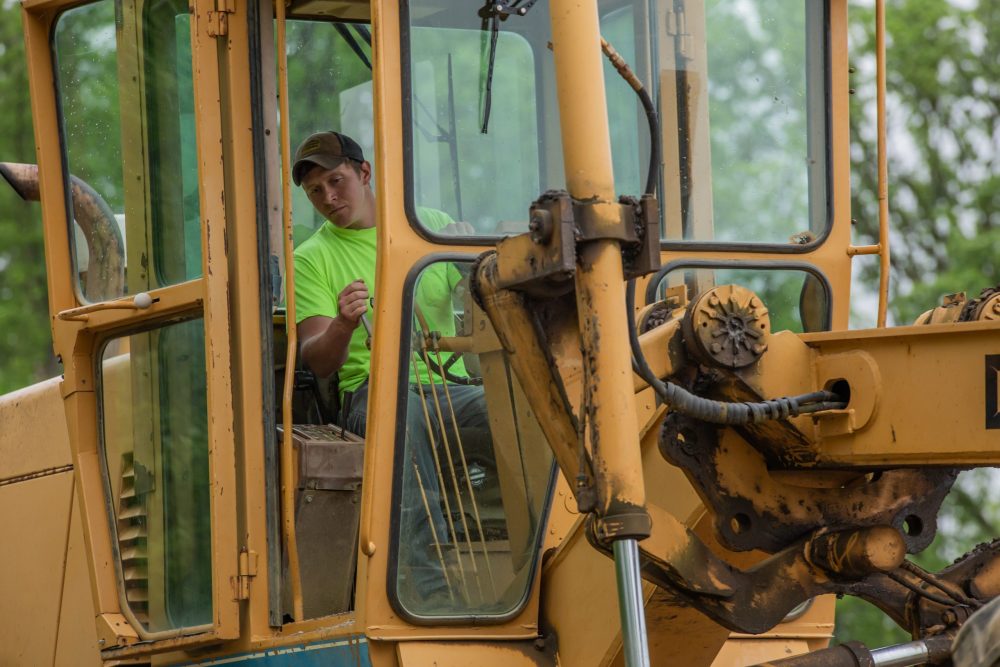 Our Second Level of Heavy Equipment Operator Training
The second course in our Heavy Equipment Operator training provides students with the knowledge and skills required in order to obtain employment operating the equipment that was learned in Heavy Equipment Operator I, in addition to bulldozers, scrapers, excavators, and motor graders. A prerequisite required in order to take Heavy Equipment Operator II is Heavy Equipment Operator I. During this course, students will be exposed to grades, site work, excavation math, interpretation of civil drawings, and finishing and grading. Employers will also appreciate the good habit of preventative maintenance that you will develop during training. By the end of this training program, students will be qualified for a wide range of heavy equipment operator jobs.
Program Requirements
6 week-long course includes Heavy Equipment Training I program (240 hours)
Must remain local for duration
Lodging and meals are not included
At PTS, we strive to make each of our training programs as beneficial and efficient as possible for you, with both your future and career success in mind. Each training class lasts three weeks, which is a 120-hour commitment, more than half of which is in-the-seat operating real equipment, not simulators. The small class sizes, geared toward hands-on learners, provides more one-on-one time with instructors and more seat time.
If you are concerned about the curriculum, PTS does not teach college level material. Basic 9th grade level reading, math and comprehension skills apply to The NCCER course curriculum. A combination or textbooks, visual presentations and models are used in the classroom environment. Tests and quizzes are provided in a multiple-choice format.
You can expect to be away from your family for the duration of the course, but it's important that you understand it'll be worth it when you are credentialed and employed, making a good living. The temporary pain is worth the long-term gain.
In the event of an unexpected situation or if you just change your mind, PTS will provide a full refund of tuition within the first week of training. It's important to us that you want to be here, and if you don't feel that way, then we're happy to let you opt-out.
Contact us today to learn more about it and whether it's a good fit for you.