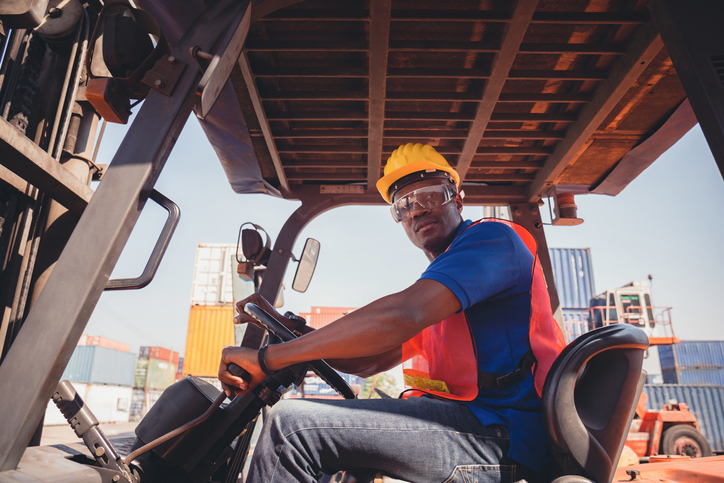 Heavy equipment gives you the power to move the world. What do you need to wield it?
Heavy machinery operators maneuver heavy equipment safely, ensure the proper maintenance of their machinery, as well as display aptitude for following blueprints and calculating appropriate loads. Despite all that, heavy machinery operator requirements remain within reach for most individuals.
Heavy equipment operators realize many positive benefits from their career choice, including stable and consistent opportunity, strong sustaining salaries, and the ability to choose from a variety of machinery, industries, and specific jobs to specialize in. For instance, those who operate heavy machinery can choose to follow the work — so to speak — by following construction and road-building trends. You can choose a more individualized, or solitary, path with work in the mining industry. You can even become self-employed.
Heavy equipment operators can specialize in one particular piece of equipment, or be a general operator with knowledge of a wide range of machines. Operators will also be working outdoors on virtually every job site and will have the ability to find potential employment anywhere in the country and in many places around the world.
But to begin tapping into these benefits and choices, you'll need to account for the minimal heavy machinery operator requirements.
Want to start bulldozing? Learn more about this titan of heavy equipment and how quickly you can learn to start working one for a career.
The List of Heavy Machinery Operator Requirements is Not Extensive
While there are important standards and criteria to meet, the requirements to become a heavy equipment operator aren't prohibitive for most people. First, to be eligible for vocational education and training programs involving heavy machinery, you need to be at least 18 years of age and possess your high school diploma (or equivalent).
Physically, heavy equipment operators should have good hand-eye (and foot) coordination to be able to operate the variety of levers, pedals, steering mechanisms, and more that come in the cab area of most forms of equipment. The ability to react quickly to changing stimuli and the stamina to work full shifts are also beneficial.
The most important, and critical, requirement is the ability to show proficiency in the safe operation of various pieces of equipment (particularly the piece of equipment you're applying to work on) and instruction of safety procedures used on job sites. To prove this proficiency, you'll need certification once the required instruction is complete. Both the NCCER and the National Commission for the Certification of Crane Operators (NCCCO) offer credentials and/or certification once the requisite instruction with an accredited institution is completed.
Performance Training Solutions is one of the top heavy equipment and mobile crane operator training schools in the country. Located in Columbus, Ohio, PTS is fully accredited and certified by the governing bodies to provide the necessary instruction to fulfill all your heavy machinery operator requirements.
Want to know more about PTS course offerings? Get the information you need here.
Clear Heavy Machinery Operator Requirements with PTS
Performance Training Solutions provides accessible training to get you set up for a new career and meet all requirements quickly. We offer two, three-week, 120-hour courses in heavy equipment operations. Depending on the type of machinery you're seeking certification for, you may need to take one or both of the courses.
Here's a brief snapshot of the types of equipment covered in each course.
Heavy Equipment Operator 1 is an entry-level course and covers the knowledge and skills required to obtain employment as a skid steer, wheel loader, compactor, backhoe, or articulated off-road dump truck operator.
Heavy Equipment Operator 2 follows up on that initial training and opens the door to employment as an operator for bulldozers, scrapers, excavators, and motor graders.
With our training experience, you'll receive the fundamental knowledge and skills necessary for entry-level employment opportunities after a few short weeks, as well as credentials and/or certifications to show potential employers what types of equipment you're qualified to operate.
Our small class sizes will help adjust information delivery to meet the needs of the students in the course. A combination of textbooks, visual presentations, and models will be employed in the classroom environment. Basic 9th grade-level reading, math, and comprehension skills apply to the course materials; tests and quizzes will usually be in a multiple-choice format.
The core of the curriculum will take place in the seat on the machinery. Practical in-the-seat training will make up more than half of your total training time as you apply classroom information in the field. All staff members are also subject to Continuing Education Requirements as set forth by the Ohio Board of Career Colleges and Schools.
Contact PTS today to begin tackling all your heavy machinery operator requirements. You can schedule a free tour for a tuition discount, or sign up for a spot in the next course offering.