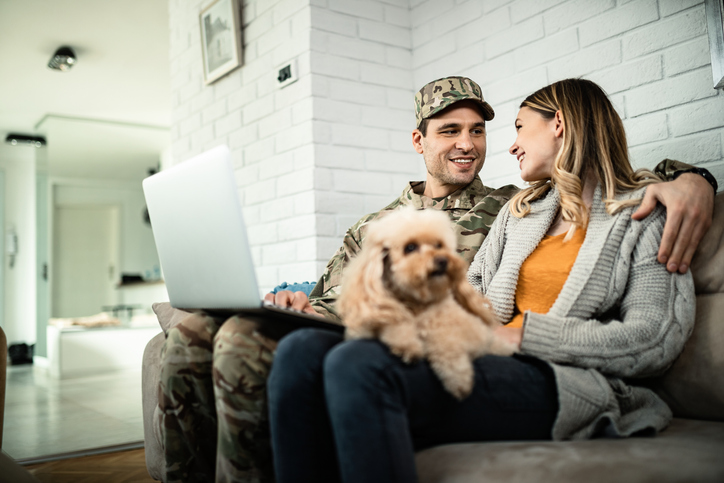 Looking for a new career as a former member of the armed services? Crane operation offers an easily accessible path forward
Whether you are a military veteran transitioning from active duty service, a reservist on or off active duty, or are fully separated from the armed forces, there has never been a better time to explore post-military crane operator training.
Finding sustaining work is a vital part of any transition plan for former military personnel. Because of ease of access to training and strong opening salaries, operating heavy equipment and crane operators have been named as two of the top five industries for veterans returning to the civilian workforce.
Vocational training is needed to begin a career in heavy equipment operation and taking part in such training has long been established as part of a winning strategy for veterans implementing transition plans. The benefits of vocational training for veterans cover a wide range of areas, including:
Access to experts in the chosen field
Develop new skills and knowledge
Practical, real-life applicable experience
Accelerated timetable toward starting
Gaining needed confidence and contacts in the chosen field
These benefits apply to many vocational training programs. However, there are a few more specific reasons why post-military crane operator training could be the right choice for your next career. Let's examine some of them further.
More than cranes: PTS also offers training courses on all sorts of heavy equipment, from skid steers to excavators. Learn more here.
Opportunity, Strong Salaries Await
Like most if not all heavy equipment jobs, crane operators can expect demand to remain strong in both the short-term and long-term future. The presents consistent predictions of job growth in the industry. In addition, crane operators remain among the best-compensated workers in the broader heavy equipment operator sector.
According to recent data compiled by the U.S. Bureau of Labor Statistics (BLS), the median national salary for crane operators — accounting for different styles and roles — is more than $59,000 per year. That median salary doesn't reflect the top-end potential either. For highly experienced, or uniquely qualified, crane operators represented by the top 20 percent, salaries can approach $100,000 or more. Even entry-level positions provide a strong initial earning capacity ($30-40K).
Those salary metrics show that how much crane operators make is a strong reason to consider training and certification, but it's not the only one.
Another is the speed at which you can engage the education program needed to begin work. You won't need a two- or four-year degree, only a high school diploma and the proper certification. While a state-issued license is sometimes required, many states will recognize the exams administered by the National Commission for the Certification of Crane Operators (NCCCO) to satisfy those requirements. Start to finish, your training and education can be completed in a matter of weeks — not months or years.
Being a crane operator will also open up a diverse range of industries and job sites to work in. This variety leads to an array of opportunities, which can be further enhanced if specialized training in different types of cranes — like tower cranes or mobile hydraulic versions, or fixed-cab versus swing-cab varieties. You can find crane operators in any place where work is needed, from quarries and mining operations to railways and shipyards, and building construction projects far and wide.
When can you start? View our updated course offering schedule here.
Veterans Can Access Post-Military Crane Operator Training Quickly
Because of their service, veterans have access to additional tools to help secure educational programs and training services to aid their search for new careers. Performance Training Solutions has always backed military members looking for a new start and will work with you to help you engage in post-military crane operator training.
We accept veteran funding benefits — that you've earned — to pay for your training. The Post 9/11 GI Bill® includes payment of tuition and fees, a monthly housing allowance, and a stipend for textbooks and supplies for up to 36 months. In addition, the Veteran Affairs' Vocational Readiness and Employment (VR&E) Program Chapter 31 provides similar educational assistance. VR&E can be used by entitled transitioning service members and helps vets with service-connected disabilities and an employment handicap prepare for, obtain, and maintain a job.
As a certified Military Friendly® School for 2021-22, PTS will do everything we can to help eligible veterans access and utilize these programs. With concise, effective, and available three-week training programs, you can be on your way with a post-military crane operator career in far less time (and at much less expense) than if you pursued a more traditional educational track in a two- or four-year collegiate program.
Connect with our admissions team today to learn more about how we can help, or to take a free tour of our Columbus, Ohio facility and earn a $500 tuition reduction scholarship.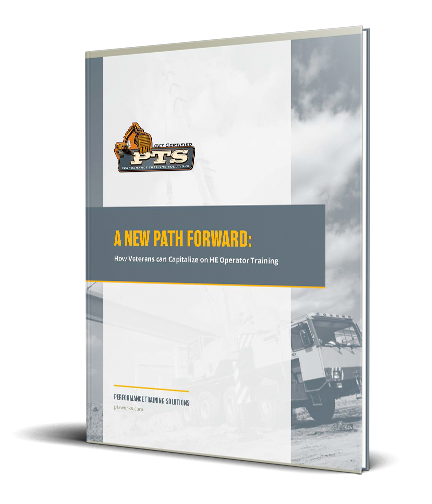 YOU'VE SERVED YOUR COUNTRY — WHAT'S NEXT?
In our free, no-strings-attached ebook — A New Path Forward — examine the positive aspects of heavy equipment operator training for veterans and why Performance Training Solutions is the right choice to empower you in a new career.