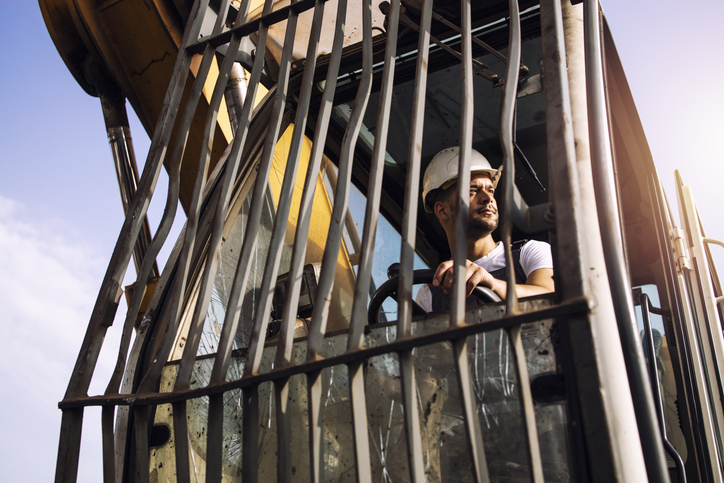 Completing the necessary training leads to certification and provides entry into a rewarding career.
Crane operator education can unlock entry into a new, well-supported career, and is a necessary component of continuing to work in that field thereafter. With the right training program, you can quickly access all the important factors that go into learning the machinery, gain assistance in securing the proper certification, and leave the door open to continue your education in the future.
There are plenty of reasons to pursue crane operator education and training. Here's a quick look at the three biggest:
Compensation Opportunity — On average, crane operators remain among the best paid among the entire heavy equipment operator family of occupations. Nationwide, the median salary for crane operators reaches nearly $60,000 and top-end salaries can approach $100,000 or more. Learn more details in our breakdown of salary considerations here.
Speed of Training — Crane operator education can be completed in a matter of weeks — not months or years. After the base training is finished, you'll need proof of a high school diploma along with the proper certification and sometimes a state-issued license. Many states recognize the exams administered by the National Commission for the Certification of Crane Operators (NCCCO).
Demand Level — Crane operators typically have no shortage of opportunities and enjoy more options if they expand their education to cover different types of cranes — such as tower cranes or mobile hydraulic versions, or fixed-cab versus swing-cab varieties.
Ready to take the next step? Schedule a free tour of our training facility and earn a tuition reduction in the process.
Crane Operator Education Covers Safety and Test Prep
A key component of any crane operator training program is pursuing safety and it should be one of the primary considerations of any worksite that uses heavy equipment to complete necessary work. Hazards remain whenever and wherever heavy equipment is used to move, lift, and distribute materials, and accidents — besides the terrible personal costs they extract — present potentially avoidable delays, shutdowns, and expenses.
The Occupational Safety and Health Administration (OSHA) has created regulations that dictate that only trained, certified, and properly evaluated workers are eligible to operate cranes on job sites. Following such regulations help avoid accidents, show a commitment to your workforce, and impact your bottom line through less damaged materials and shutdowns. The right crane operator education program will also help enhance your safety efforts with focus on aspects like using qualified riggers and signallers, proper stabilizing techniques, and understanding concepts like load radius and lift limits.
Finish Your Crane Operator Education with Certification
As mentioned earlier, testing through the NCCCO is usually the final step for new would-be crane operators, and completing the exam will give you the certification needed to pursue employment. However, you don't need to go it alone in lining up and preparing for the exam.
Performance Training Solutions can help you learn the foundation to become a new crane operator or help veterans in the field brush up prior to re-certification. Certification is only valid for five years and when seeking to extend that certification candidates must complete all the requirements in a 12-month window prior to the expiration date.
Should you get your certification exam as soon as possible, or do you need more crane operator education first? Get your answer with our Crane Pre-Certification Quiz. The trained instructors at PTS will score the quiz and quickly return the results to you, and those who score 70% or higher will be sent NCCCO Candidate Application Written Exam forms and a payment authorization form for entry into the PTS Prep & Test program — a fast-track toward recertification.
Learn more about NCCCO certification preparation. Read about how to prepare, and re-certify, on our blog.
PTS Provides the Finest in Crane Operator Education
The training courses at Performance Training Solutions are designed with the student in mind. The goal is to provide a high-quality training experience to offer the fundamental knowledge and skills needed for entry-level employment in the field, in addition to certifications.
PTS offers a quick — three-week, 120-hour — program that provides you with the fundamental knowledge and skills necessary to obtain entry-level employment as an NCCCO-certified crane operator. Our mobile crane operator school program includes both the Mobile Hydraulic Telescopic Boom Swing-Cab and Telescopic Boom Fixed-Cab cranes.
Featuring a mixture of classroom and in-the-seat instruction, students will learn the basic principles of cranes, crane safety, an orientation to the trade, operating a crane, preventative maintenance, wire, rope, and basic rigging practices. Small class sizes are designed to provide more one-on-one time with our instructors and examiners.
Connect with PTS today to learn more, schedule a free tour for a tuition discount, or sign up for a spot in the next course offering.