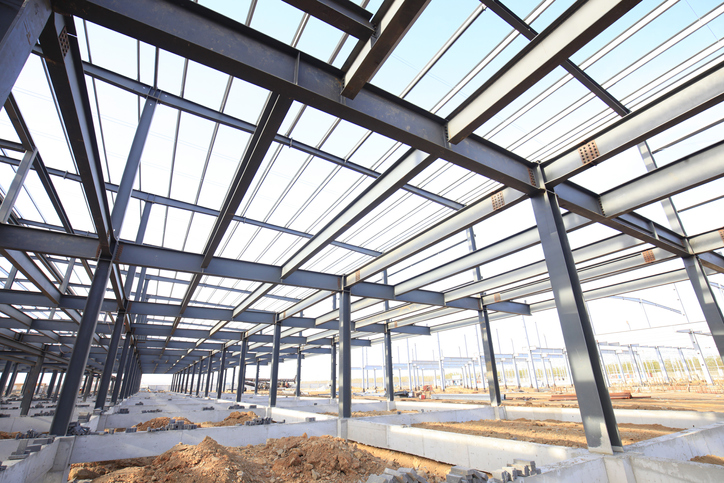 Semiconductor factories are driving the need for heavy equipment operators working in central Ohio.
Opportunities for work and demand for construction workers and heavy equipment operators are growing rapidly in central Ohio. Both stem directly from Intel construction projects in Ohio that aim to alter the region into a hub for tech production — for years to come.
Intel, a world leader in semiconductors, announced earlier this year that it is investing $20 billion into the construction of two new microchip factories near Columbus, Ohio. Intel said the site will be its first new manufacturing center in 40 years and claims the project is the largest single private-sector investment in Ohio history. When complete, the facility will cover nearly 1,000 acres and could eventually include up to eight different semiconductor factories.
Work has already begun in clearing the area for construction, with ground expected to break in late 2022 and a goal of being production-ready by 2025. Intel has indicated that an additional $100 million will be invested in local research and educational institutions to grow the talent pipeline.
The facility will need thousands of construction workers to get built, will house approximately 3,000 Intel jobs when finished, and potentially add tens of thousands of long-term jobs in the area. Total investment in the project could reach $100 billion over the next decade. The project is expected to accelerate after Congress passed the CHIPS Act and President Joe Biden signed it into law in August 2022.
Intel is Only Part of the Construction Boom in Central Ohio
As big as the Intel project is, it's only one of several similar efforts in the region — and will surely be followed by others that will be necessary to provide housing, support, and amenities to the new facility. For instance, just six months after the Intel announcement, Missouri's VanTrust Real Estate announced it would be building a 500-acre business park in an adjacent area to house Intel suppliers.
Other ongoing or recently announced major developments in the region include:
Three new Google and Amazon data centers
Solar power array project
$2 billion addition to the Ohio State University medical center
$365 million Amgen bio-manufacturing plant
$200 million municipal courthouse in Columbus
Obviously, such a parade of major construction projects will demand workers to get the jobs completed. With a shortage in skilled labor affecting many industries, including construction, now is a great time to explore your options in joining this in-demand field.
Our central location makes training accessible. We provide the Midwest and much of the East Coast with the opportunity for training.
HE Operator Training Needed for Intel Construction Projects in Ohio
Clearly, there is a need for construction workers of all types in Central Ohio. Heavy equipment operators will serve a vital role in completing the mentioned projects, adding to what is already a steady demand for these skilled workers.
For Intel construction alone, it's estimated that 7,000 construction jobs will be created. That number is only a portion of what will be needed over the lifetime of the project, which will radically transform hundreds of acres of rural land about a half-hour east of Columbus. State officials have noted there's not a pool of 7,000 extra workers in central Ohio, let alone skilled tradespeople with the training needed for critical roles.
PTS is Ready to Assist
Federal Job data indicates there are roughly 45,000 home and commercial construction workers in the region. That number increased by only 1,800 from May 2021 to May 2022, leaving a sizable gap between the labor needed and what's available. High-quality training programs are needed to quickly help fill in the difference.
Performance Training Solutions has always valued helping a wide variety of students unlock new careers with an education that puts them in line for better jobs. Due to the demand in central Ohio, and the labor shortage, it's expected those salaries — already strong for heavy equipment operators — could expand greatly in the region. With monthly openings and quickly completed training courses, PTS offers the quickest way for those interested in capitalizing on the construction boom in central Ohio to get on board.
Get help in acquiring the training you need to move ahead. Learn about the Ohio job training assistance programs available.
PTS Provides the Training Needed for Intel Construction Projects in Ohio
Performance Training Solutions is one of the finest heavy equipment operator schools in the country and is located just minutes from the Intel project location. We're prepared to quickly get you up to speed with the knowledge and skills needed to secure employment as an NCCER-credentialed heavy equipment operator with a pair of three-week, 120-hour courses. Once complete, the training will enable you to join the pool of candidates for work either in the construction of the mammoth semiconductor campus or the other Central Ohio projects mentioned earlier.
With each course lasting just three weeks, new classes are available every month. This means you'll never have to wait long for a spot in our program, if at all. Here's a snapshot of the two heavy equipment courses offered at PTS. A three-week training course on the operation of cranes is also available.
Heavy Equipment Operator 1 is an entry-level course and covers the knowledge and skills required to obtain employment as a skid steer, wheel loader, compactor, backhoe, or articulated off-road dump truck operator.
Heavy Equipment Operator 2 follows up on that initial training and opens the door to employment as an operator for bulldozers, scrapers, excavators, and motor graders. Completion of HE Operator 1 is needed to take HE Operator 2.
All of our PTS staff members are subject to Continuing Education Requirements as set forth by the Ohio Board of Career Colleges and Schools. More than half of your total training time will be spent in the seat of actual machinery as you apply information obtained in the classroom in the field. We'll also work with you to access funding for training through any applicable Ohio job training programs.
Connect with PTS today and learn how our training programs position you to take advantage of Intel construction projects in Ohio, and other regional development. Schedule a free tour for a $500 tuition discount, or sign up for a spot in the next course.