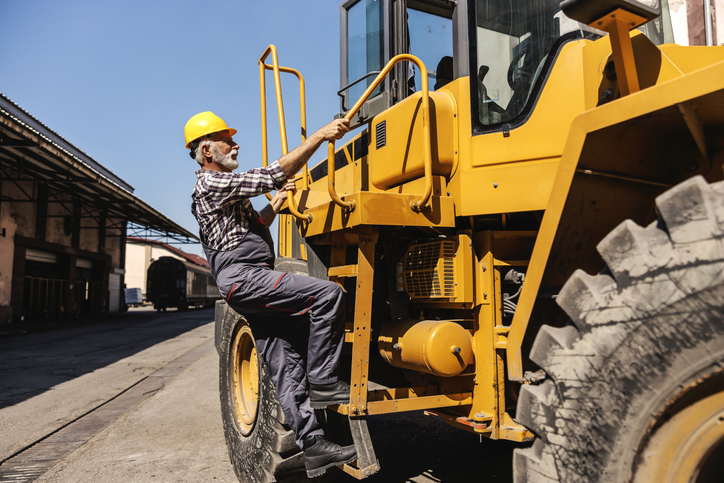 With advancing times, we are nearing a global mindset that normalizes career change. People of different age groups are switching their careers for different reasons. Some want to look for better job prospects, and others are looking to derive job satisfaction from their work. However, a career change can be a tricky transition if you don't have the right guidance and direction.
For Americans entering their late-middle, or even older years, a career change can result from a desire to explore other work options, or they may be forced into a new career by their previous employer or market forces. For the ones facing a layoff or unpreparedness for retirement, a new career or work stream may be the need of the hour. This is where heavy equipment operating training fits the picture and paves the way to a career in construction and engineering.
Amid Ohio's burgeoning construction and energy development industries, heavy equipment operator training is gaining momentum as a career choice. This is also reflected in research by the U.S. Bureau of Labor Statistics suggesting that heavy equipment operator jobs will grow by at least 4% between 2019 and 2029. Notably, this growth rate equals the average compared to all other occupations.
Here's How Heavy Equipment Operator Training Can Benefit Your Career
Why explore a career in heavy equipment operating training? Here are four reasons.
As the backbone of the building industry, heavy equipment training has widespread demand. All-pervasive in construction sites, it is a key requirement in all construction projects.
The training is easy-to-access, affordable, and quick to complete with a low barrier to entry/requirements. The eligibility criterion bypasses stringent norms and suits just about everyone.
A heavy equipment operator's job is a well-paid job in a stable job market. While the pay differs per both the equipment used and your experience level, the baseline salary is still quite rewarding. Approximately 50% of all heavy equipment jobs will have an annual salary ranging from $54,889 to $74,493.
Veterans can start a stable, well-paying post-military career path as heavy equipment operators, which can help them quickly acclimate to civilian life.
Want to know how PTS can serve veterans? Learn everything you need to know in our free, downloadable ebook. Get it here.
Beneficial Programs to Fuel Career Change Assistance
Even if you're being forced into a new career due to a layoff, stand firm and remember that it is not the "end" of your career. It could just be the start of a new beginning. Workers in their early 50s and up, former service members, etc., can tap into the benefits offered by several assistance programs that can help them in pursuing training to be heavy equipment operators.
Here's a list of program you can explore if you're planning to become a heavy equipment operator:
The Trade Adjustment Assistance/Trade Reemployment Assistance programs (TAA/TRA programs)
TAA is a federal program that supports workers who lose their jobs due to foreign trade. It seeks to support such affected persons by reemploying and providing them with the necessary provisions, opportunities, skills, credentials, and resources.
Benefits of this program include:
Reemployment credentials
Training and career benefits
Income support (Trade Readjustment Allowances)
Job search allowances
Relocation allowances
Alternative or Reemployment Trade Adjustment Assistance
A federal health insurance tax credit, known as the Health Coverage Tax Credit
Wage supplements for workers age 50 and older
Former Military Personnel
Funding programs for heavy equipment operator training are enlisted below:
Post-9/11 GI Bill® (Chapter 33) — This bill provides educational and occupational benefits to the veterans directly, given that they've served on active duty after September 10, 2001. It funds veterans' involvement in job training, schooling, tuition, and other educational purposes for a maximum period of 48 months. In addition, it also backs their housing, books, and other educational supplies financially.
Veteran Readiness and Employment (VR&E) Program (CHAPTER 31) — Veterans having a service-connected disability that limits their ability to work or pursue employment opportunities can tune into this program. It seeks to provide educational assistance and employment opportunities to veterans or their families. 
PTS Support — As a certified Military Friendly® School for 2021-22, Performance Training Solutions will do everything it can to help eligible veterans access and utilize these programs. PTS has served veterans from all branches of military service and is committed to continual support veterans as they return to civilian life.
Get help in acquiring the training you need to move ahead. Learn about the Ohio job training assistance programs available.
PTS Excels in Offering Career Change Assistance for Those Interested in Becoming a Heavy Equipment Operator
PTS is a heavy equipment and mobile crane operator school located outside of Columbus, Ohio. Recognizing a need for standardized training programs to fill in-demand operator jobs created by the burgeoning construction and energy development industries within Ohio and nearby states, PTS was launched on June 11, 2011, to help fill the skills gap.
We serve:
With the combination of small class sizes for hands-on learners, classroom activities followed by in-the-seat field exercises, PTS students are well prepared and positioned for good entry-level employment opportunities. Our average 90% placement rate is a testament to this fact.
Courses we offer:
We offer a pair of three-week, 120-hour courses that provide the fundamental knowledge and skills necessary to obtain entry-level employment as an NCCER credentialed operator.
Heavy Equipment Operator 1 is an entry-level course and covers the knowledge and skills required to obtain employment as a skid steer, wheel loader, compactor, backhoe, or articulated off-road dump truck operator.
Heavy Equipment Operator 2 follows up on that initial training and opens the door to employment as an operator for bulldozers, scrapers, excavators, and motor graders.
Connect with PTS today to learn more about our career change assistance programs. Schedule a free tour of our facility for a $500 tuition discount.