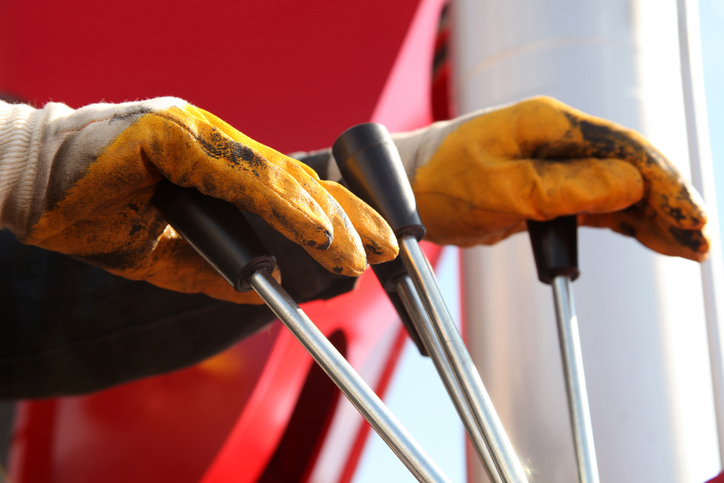 With a new year comes new opportunities, change, and a chance to grow — both individually and with your chosen profession. After a turbulent 2020, many people are exploring ways to refocus their professional life, and for many, that means a change in careers.
Whether your job prospects were directly impacted by the COVID-19 pandemic and the resulting turmoil it caused for many segments of the job market, or if you're simply wanting a change to find more stable and financially rewarding work, this is a great time to explore other opportunities. One option is to become a crane operator.
Becoming a crane operator, or operating other heavy equipment, is an affordable way to rapidly change your career and get you back into the workforce as a strong provider. With courses that can be completed in just three weeks, the upfront investment is minor compared to a two-year or four-year, course of study for other career paths.
A Steady, Consistent Part of Any Construction Site
Crane operators are an essential part of most construction sites, and in areas with on-going construction, you'll find crane operators providing the lift needed to complete ambitious projects. And becoming a certified crane operator offers an assortment of job choices beyond just building construction, as crane operators are needed on railways and shipping docks, mining facilities, and more.
Crane operators do more than operate the machinery. They'll be counted on to follow safety protocols, perform necessary maintenance, learn how to manage the details and orders of the job site, and communicate with other team members on the job.
As such, crane operators typically earn more than other heavy equipment operators. According to the U.S. Bureau of Labor Statistics, Crane Operators took in an average annual wage of $60,530 — more than $29 per hour — in 2019 compared to the median wage of $48,160 pulled in by other construction equipment operators.
And projected growth remains strong for crane operators. The Bureau of Labor Statistics believes crane operator jobs are expected to grow by eight percent overall from 2014 through 2024, slightly more than the national average for the universal job market. The growth has been steady for more than a decade and continues to provide a stable path for sustaining jobs in a variety of areas across the country.
Get the Needed Instruction with PTS
To become a crane operator, one will need a high school diploma along with the proper certification and training/apprenticeships.
Certification remains a necessary component in crane operator training, and a state-issued license is sometimes required. Many states will recognize the exams administered by the National Commission for the Certification of Crane Operators (NCCCO). With no higher education required, a career in crane operation offers a path to a good salary and benefits for those with no more than a high school degree.
Performance Training Solutions offers a three-week, 120-hour program that will provide you with the fundamental training, knowledge, and skills necessary to gain entry-level employment as an NCCCO-certified crane operator. The certification program for crane operator training covers both the Mobile Hydraulic Telescopic Boom Swing-Cab and Telescopic Boom Fixed-Cab cranes. Successful completion of the training program and NCCCO written and practical exams will result in NCCCO certification as a Mobile Crane Operator.
We offer a program the includes a combination of in-the-crane and classroom instruction. Roughly half of the instruction will take place in the classroom, and topics covered include basic principles of cranes, crane safety, preventive maintenance, wire rope, basic rigging practices, and orientation to the trade.
The other half of the course will include in-the-seat training in both the swing-cab and fixed-cab versions of the telescopic boom cranes.
Begin a New Career Path with Help from PTS
Based in Columbus, Ohio, Performance Training Solutions is a heavy equipment operator school that provides timely and affordable training, education, and experience for those pursuing a career in crane operation or heavy equipment operation. The PTS team of veteran trainers and career representatives are committed to helping students succeed in both their short-term goals and long-term plans, and form the core for what is recognized as one of the top equipment operator training schools in the country.
In addition to the Mobile Crane Operations course, Performance Training Solutions also offers two different Heavy Equipment Operator courses. All three programs will help you get a quick start on a new lucrative career path. If you're interested in learning more about Performance Training Solutions, you can always schedule a tour of our facilities to see the equipment, meet our staff, and get a feel for the program firsthand.
If you take part in a tour, you will also be eligible to receive a $500 Tuition Reduction Scholarship to apply to your tuition costs.