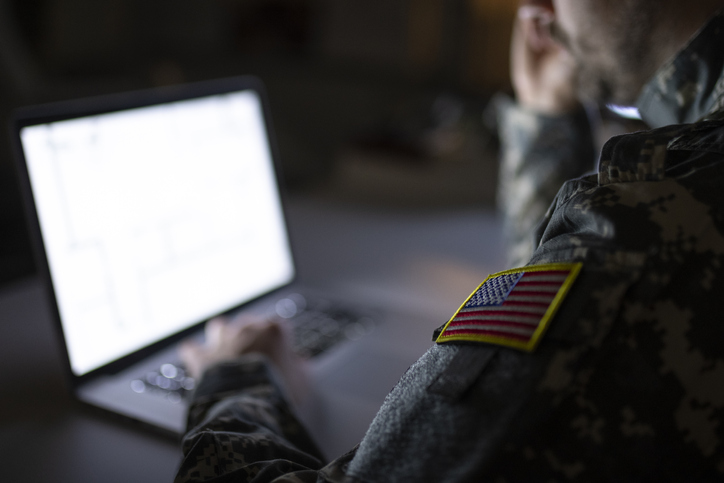 The end of a military service commitment, or career, can be a daunting time for veterans. After years of training and direction, the return to civilian life can be intimidating without a clear path forward. But with heavy equipment operator training for veterans, you'll have a clear, accessible avenue to acclimation.
If you're closing in on the end of your Military Service Obligation (MSO), or have recently finished the entirety of your MSO, then the military has likely started working with you to plan for your future. But with approximately 200,000 servicemembers going through this process every year, finding where you might fit in for a steady career with a good income can be challenging.
At Performance Training Solutions, we're committed to helping veterans from all branches from the Armed Forces transition back to civilian working life. Even without a college degree in hand, there are still opportunities to be found for rewarding careers — and heavy equipment operator training for veterans is a great way forward. With this training, you'll be positioned for well-paying work in a host of industries from general construction, mining, shipping, and specialized projects with government agencies.
Training is Easy to Start, Quick to Finish
One of the strengths offered by the heavy equipment operator training for veterans program at PTS is the timeframe needed to complete the necessary work. All of our courses — heavy equipment operator training I and II and mobile crane operator training — are designed as three-week, 120-clock-hour programs held on-site at our facility.
This can be a boon for veterans as in just three weeks, you can be fully trained and certified to operate a variety of heavy equipment. You won't have to spend months researching college options and studying for a degree. You won't be mired in a job search without a clearly defined path pointing the way.
PTS teaches a nationally developed curriculum provided by NCCER and the National Commission for the Certification of Crane Operators (NCCCO). Upon completing your chosen course you'll have either an NCCER credential or an NCCCO certification, key elements in ensuring potential employment in fields across the country.
More than certification or credentials, you'll also have the backing of PTS. We'll provide career assistance and are proud to claim an 89% veteran placement rate for course graduates. And we'll stick with you for the long haul. PTS will be available for remedial training or refresher coursework for better employment opportunities, as we work to build a lifelong relationship with our graduates.
We'll Help You Access Your Educational Funding
In the process of completing their MSO, veterans are usually briefed on some of the benefits available to them in their return to civilian employment — such as the Post 9/11 GI Bill® and Veteran Affairs' Vocational Readiness and Employment (VR&E) Program Chapter 31 program.
PTS accepts both of these programs, which allow you to help fund your training without impacting you or your family with extreme financial difficulty. Our personnel includes military veterans who understand the problems and issues that veterans face and can help you and eligible dependents navigate through the process of securing these educational benefits.
Contact us to learn more about these programs and how they can help you get started on a new career.
PTS is a Military Friendly® School
PTS was proud to earn the Military Friendly® School designation for 2021–22. The program began in 2003 to encourage civilian organizations to recruit, retain and advance veterans as students, employees, and entrepreneurs.
The Military Friendly® Schools list is crafted each year based on public data research for more than 8,800 schools nationwide with input from student veterans and responses to the data-driven Military Friendly® Schools survey from participating institutions — which included more than 1,200 schools in 2020.
If heavy equipment operator training for veterans sounds like a path you would like to explore, we would be proud to work with you. Schedule a tour with us today to visit our facility and get a feel for the training process. You can do so knowing that as a veteran, we'll work hard to help you transition back into civilian life with the training needed so you can provide for your family.
Completing a tour will make you eligible to receive a $500 Tuition Reduction Scholarship to apply toward your tuition costs. Take the first step on a new career path today!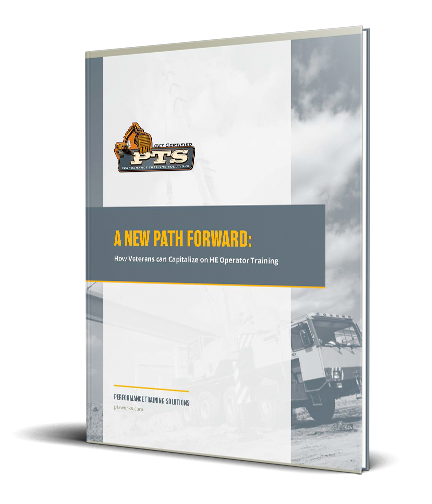 YOU'VE SERVED YOUR COUNTRY — WHAT'S NEXT?
In our free, no-strings-attached ebook — A New Path Forward — examine the positive aspects of heavy equipment operator training for veterans and why Performance Training Solutions is the right choice to empower you in a new career.