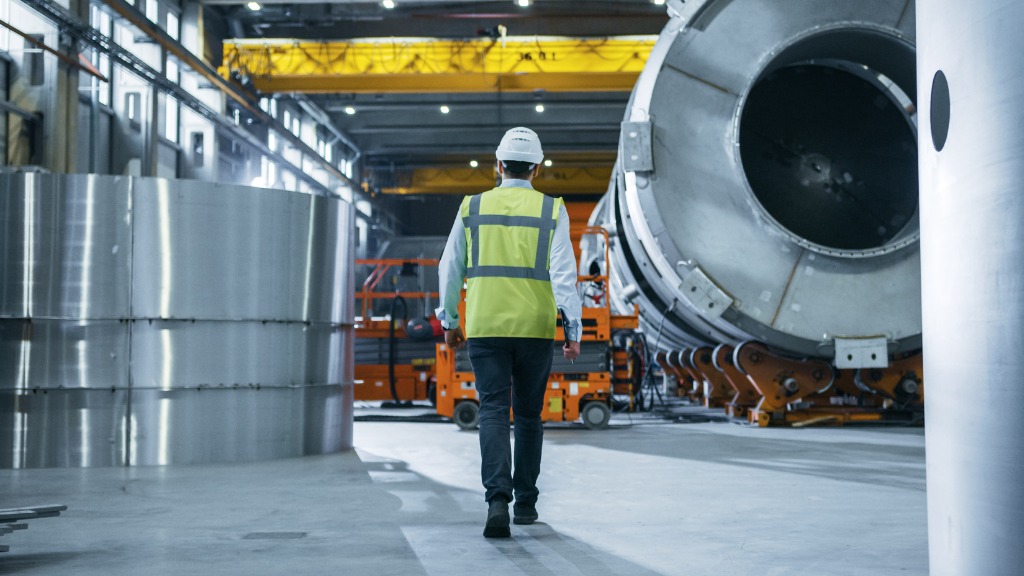 For now, it appears the Keystone XL pipeline project is over. On his first day in office, President Joe Biden signed an executive order designed to tackle climate change that also included a clause that revoked the permit for the mammoth pipeline's construction in the United States. But what does this mean for pipeline heavy equipment operator jobs associated with the project?
The Keystone XL, designed to deliver 830,000 barrels a day of crude oil from the Alberta oil sands in Canada to refineries along the Gulf Coast, has been a political football for the last decade. In 2015, President Barack Obama rejected the initial permit application. But the next President, Donald Trump, reversed that decision in 2019. Construction on the U.S. portion of the pipeline, repeatedly challenged in court throughout the process, finally began in 2020. Only 1.2 miles (in Montana) of the 875-mile project had been completed by the time of Biden's order in January.
TC Energy Corp, the Canadian company that owns Keystone XL along with the Alberta government, announced a suspension of the project after the permit was revoked. TC Energy told the Associated Press that "over 1,000 jobs, the majority unionized, will be eliminated in the coming weeks." In 2014, a State Department estimate stated that Keystone XL would employ 10,400 workers over multiple construction 'seasons' — which it believed equated to 3,900 jobs.
The suspension of the project is not good news for an industry that forms a small segment in the overall warehousing and transportation section. According to the Bureau of Labor Statistics, only 49,300 people worked in the pipeline transportation sector as of December 2020. The scope, however, is much larger when you consider all the temporary or seasonal workers affected. More than 200,000 people were employed in the oil and gas pipeline construction sector at the beginning of 2021.
If you were one of those affected by the sudden reversal in the Keystone XL project, you might be wondering what's next. As you ponder your next move — whether that is as a pipefitter looking for a more stable career path or a construction-adjacent worker seeking more rewarding employment — consider heavy equipment operator jobs as part of your solution.
Learn more about PTS and what we offer here.
How Heavy Equipment and Crane Operator Training Can Help
By investing in your future with heavy equipment and crane operator training, you'll give yourself more opportunities and more stability. Working exclusively within the pipeline arena, you'll often find your working future immersed alongside a hot-button political topic — climate change and the fossil-fuel industry.
Pipeline heavy equipment operator jobs pay well but are often seasonal in nature. By expanding your scope beyond the pipeline industry, you'll be less reliant on policy decisions and enjoy more opportunities to pick your field, site, and destination. Heavy equipment operator jobs populate many industries, including mining, construction, shipping, land management, and other energy-related jobs.
It's also relatively easy and quick to toggle into a heavy equipment or crane operation career. If you don't have a college degree, opting into a heavy machinery operation training program can save you significant time and money. For example, at Performance Training Solutions, you can complete any one of our three primary operator courses in just three weeks. In less than a month, you can broaden your opportunities for a much less up-front cost than pursuing a two-year or four-year degree.
With competitive salaries, even at the entry level, you'll be able to provide for your family in short order. With a stable career field, you'll have access to opportunities on a more consistent basis. As you gain more experience as a heavy equipment operator, you'll see your earning potential grow accordingly and eventually could become self-employed as a specialized heavy equipment or crane operator pursuing the ventures that suit you best.
There may also be funding opportunities to help you get retraining, lessening the upfront investment needed from you. Veterans, for example, can tap into two such programs — the Post 9/11 GI Bill® and the Veteran Affairs' Vocational Readiness and Employment (VR&E) Program Chapter 31. Also, the American Rescue Act Plan of 2021 is set to include several job training provisions that could be essential in helping many receive the training they need to re-engage in the workforce. PTS is proud to help secure funding for students through various government programs and will work with you to see you receive the benefits you deserve.
PTS Will Work With You Toward a New Beginning
Performance Training Solutions is one of the best heavy equipment and crane operator schools in the country. Based in Columbus, Ohio, we've made it our mission to serve and help a variety of people from many walks of life pursue a more rewarding career with our hands-on instructional training designed to help you get to work quickly.
Maybe you've been recently shut out from pipeline heavy equipment operator jobs due to a governmental decision? Or perhaps you're a recent high school graduate? Or you might be a veteran looking for a civilian working career after finishing your active service? At PTS, we work with people at all stages of their working lives and from all over the Midwest and beyond.
Contact us today to learn more about how we can help you down a new career path. Schedule a tour of our facility, and you'll become eligible to earn a $500 Tuition Reduction Scholarship!