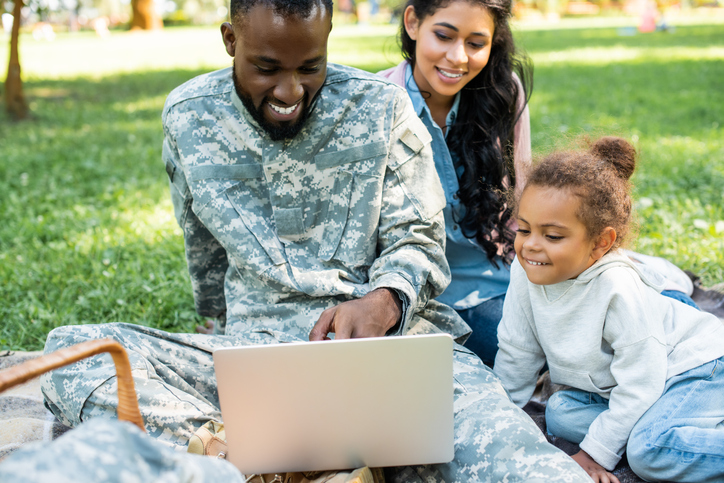 If you've recently completed your Military Service Obligation (MSO), or are approaching the end of your service time, you've likely given much thought to the best post-military careers available. The heavy equipment operating industry is an option worth considering.
After years spent within the structure, direction, and orderly nature of the military, the prospects of a return to civilian life can be daunting. But if your idea of the best post-military career includes stability, opportunity, and the prospect of a quickly-obtained entry into a lucrative earning position, then operating heavy equipment will be a good fit.
Heavy machinery and crane operators are always in demand throughout the United States. The predicted job growth for the industry has remained steady throughout the pandemic and is on par with the national average. However, with a $2 trillion infrastructure bill working its way through the capital, there's a good chance the immediate demand will increase dramatically.
With heavy equipment and crane operators needed for a variety of fields, sites, and industries — road building, house construction, railway and shipyard shipping tasks, and mining operations to name a few — there will be potential options in every region of the country.
With easy-to-access and quick-to-complete training available, veterans who pursue heavy machinery operation will be able to take advantage of the strong median incomes that the industry provides as well. In 2020, the U.S. Bureau of Labor Statistics reported the median wage for all construction equipment operators reached $48,160.
Without a long lead time, veterans can start a stable, well-paying career path that can help them acclimate quickly back into civilian life.
What is classified as 'heavy' equipment? Learn about the basics here.
Veterans Have Access to Funding to Pay for Training
Veterans, in the course of completing their service obligations, are typically briefed on some of these benefits. PTS accepts two such programs — the Post 9/11 GI Bill® and the Veteran Affairs' Vocational Readiness and Employment (VR&E) Program Chapter 31. Enrolling in these programs will help fund your training without undercutting your new start with immediate or extreme financial difficulty.
These benefits can be applied to a variety of educational programs, from vocational training or traditional education toward earning a two-year or four-year degree. However, if you're eager to begin one of the best post-military careers, then it could be more beneficial to use those programs to secure heavy equipment or crane operator training.
The advantage in opting for immediate training over the typical college education route is a matter of time. At Performance Training Solutions, for example, our training courses come in condensed three-week, 120-hour portions. In less than a month, you'll be equipped to start working — enhanced by our 90 percent job placement rate — and start earning a solid salary.
By pursuing a 'normal' college education you'll be saddled with multiple years of classes, which will also likely be costing you thousands of dollars. Acquiring debt is probable during the process, and the possibility of working and earning enough throughout to get by can be taxing emotionally and mentally as well as financially. And once the degree is obtained, there's still a job search on the horizon.
Meanwhile, the federal government is continually looking for ways to help veterans find the best post-military careers. One way in which the government is looking to expand access to solutions is the new Veteran Rapid Retraining Assistance Program (VRRAP). Enacted in March as part of the American Rescue Plan Act of 2021, the program covers education programs that provide training in "high-demand" occupations.
Although PTS' heavy equipment and crane operator training programs fall outside the scope of VRRAP currently, the program itself is another indication of the benefit of pursuing immediate work for veterans.
Want to know more about the specific training involved? Read more here to learn about the PTS difference.
PTS Will Work With You to Secure Benefits
Whatever your goals or your funding levels may be, you can be assured that Performance Training Solutions will prioritize collaborating with you to navigate the application process and make sure you receive the benefits you deserve. With several military veterans on staff, we understand the hurdles many former military personnel have in acquiring and executing these benefits. We'll help you, and your eligible dependents, work through the process to secure these educational benefits.
As further evidence of our dedication to veterans, PTS is proud to have secured the Military Friendly ® School designation for 2021-22. Institutions earning the designation were evaluated using both public data sources and survey responses to gauge metrics such as student retention, graduation rate, job placement, and loan repayment/default rates.
You can get started in a matter of weeks in pursuit of the best post-military careers available with heavy equipment and crane operator training at Performance Training Solutions. See for yourself by scheduling and completing a tour of our Columbus, Ohio facilities and become eligible for a $500 Tuition Reduction Scholarship to apply to your tuition costs in the process.
Contact us today to get prepared for the next stage of your life with a rewarding career path that can help you provide for both you and your family. By training and working with PTS, you can embark on the next step knowing we're committed to seeing veterans succeed in their transition back into civilian life.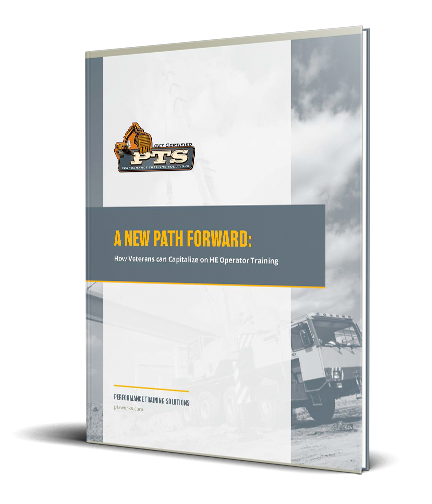 YOU'VE SERVED YOUR COUNTRY — WHAT'S NEXT?
In our free, no-strings-attached ebook — A New Path Forward — examine the positive aspects of heavy equipment operator training for veterans and why Performance Training Solutions is the right choice to empower you in a new career.