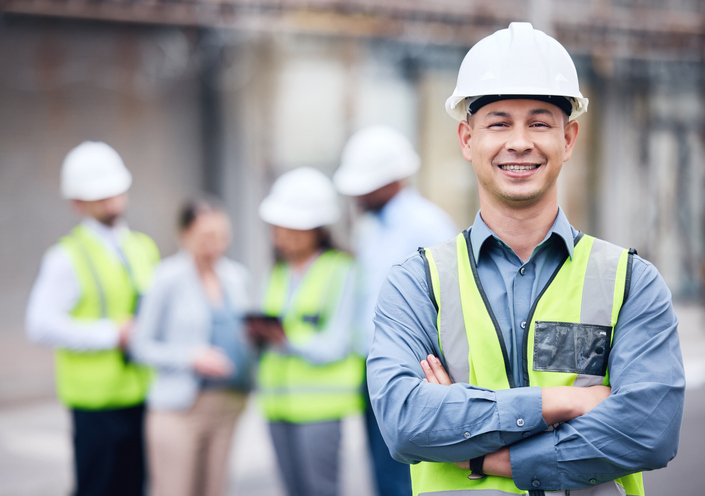 Building a better future takes time and money, and you'll want to ensure you're getting the maximum return on investment. From traditional college degrees to trade school, you have a variety of options to consider; it's important to weigh the benefits before making your final decision. Consider the return on investment when you ask questions like "Is college the right choice?" or "Is heavy equipment operator school worth it?" How will the time you spend developing these skills impact your future earnings? How long will it take to start earning?
Traditional degrees can take two to six years to complete, and the steep cost of college lands over 70% of students in debt. Trade programs like heavy equipment operator school can save you time and money compared to other forms of education and set you up for a long-lasting, high-earning career. Read on to explore an analysis of the return on your investment in traditional education versus heavy equipment operator school.
Land of Opportunity! Intel construction projects in Central Ohio need skilled workers and PTS can help. Learn more.
Time
Earning a bachelor's degree in college takes four to six years to complete on average. While the later years offer more flexibility to choose your own classes, many traditional degrees have a lengthy list of general requirements you must take to graduate, even if they don't correspond to your chosen career path. In a traditional degree, students may spend years stuck in the classroom learning subjects that don't relate to their career interests.
Earning a two-year associate's degree is often shorter and cheaper, but when you enter the job market, you'll often be competing against individuals who received their bachelor's degree. For many fields, a bachelor's degree is a minimum requirement. When you only have an associate's degree, you may struggle to find work or receive the same pay and promotions that your counterparts with bachelor's degrees receive. It's also a two-year time commitment that cuts your ability to provide and earn in the short term.
Trade school is less expensive than bachelor's and associate's degrees, and takes far less time than traditional education. For many programs, you spend the majority of your time building your skills hands-on instead of learning less relevant subjects in the classroom. Training at PTS can be completed in three, six, or nine weeks depending on what certification is desired. In only one to two months, you can get qualified to begin a new career. This accelerated education puts you ahead in your career growth and earning potential.
When you choose a trade, you won't be forced to compete with individuals holding higher degrees. There's a shortage of skilled tradespeople, and the growing need for trade jobs isn't predicted to slow down soon. After only a handful of weeks on the grind, you'll join a booming job market where the certifications you'll receive at PTS prepare you to get hired at an in-demand job and start earning fast.
Money
Many individuals considering heavy operator school are underemployed. Perhaps you're working a low-paying job because it's reliable, consistent work to pay the bills, but you know you can achieve more. Pursuing traditional college degrees or trade school is costly. In-state public schools cost over $25,000 a year on average, and the cost only rises for out-of-state schools and private education. Associate degrees cost an estimated $11,000 annually, and many individuals who pursue an associate's degree end up returning to college to finish their bachelor's, adding to the overall costs substantially.
Heavy equipment operator schools cost far less than traditional education options, and you're paying only for the training, not for further education each year. PTS also offers assistance to explore financial options available to our applicants. We have a range of funding and finance options so we can work with your unique needs and circumstances. We also gladly accept the Post 9/11 GI bill and other state and federal grants you may be eligible for to make our program more even affordable.
After you complete the training, you can start earning. Heavy equipment operators enjoy a median salary of $65,657. This differs based on the equipment used and the experience level, but base salaries are $32,000 or more. Senior salaries can rise to nearly $100,000 in certain equipment specialties. By starting soon and getting the certifications you need to advance your career, PTS can prepare you for the long-term potential that skyrockets your salary as you grow your experience.
Elevate your earning potential. Crane operator training is just as accessible, and available, at PTS. Learn more here.
Catapult into your New Career with PTS
PTS is a quick, cost-effective alternative to traditional education, and it pays off. Our program will provide you with the knowledge and credentials you need to enter a high-paying, in-demand career with ease. With financing options and accelerated education that gives you the real, hands-on skills you need to get hired, PTS will take the time and money you put into our program and help you transform it into a long-lasting, high-earning career.
Is heavy equipment operator school worth it? Our former students think so. From starting salaries of over $30 an hour to full-time roles with significant benefits and fulfilling duties, our former students land great jobs after leaving our program and share their success stories for future students like you to read. If you're willing to put in the work, our program will help you catapult into a new career where you can earn more and earn faster.
Ready to learn more about how our program can help you achieve something greater? Contact our team today and we will explore your options. If you're ready, schedule a tour with us and save $500 on your tuition.