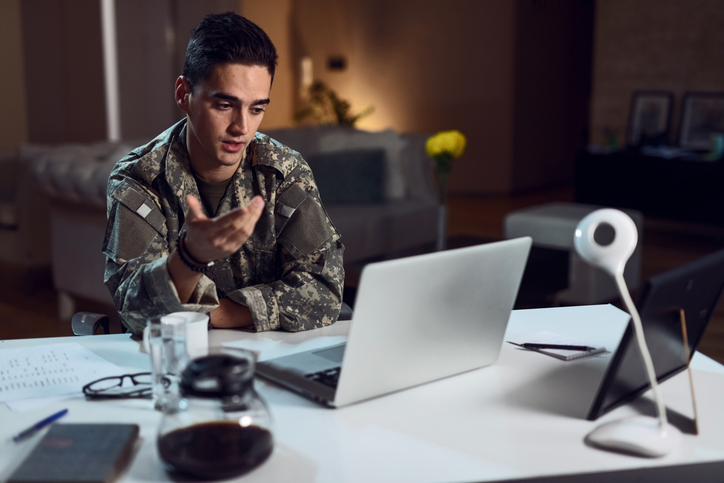 An accessible path forward after serving a military commitment can be found through specialized training.
Finding and landing civilian jobs for veterans has proven to be critical for former military personnel transitioning back into everyday life. Every year approximately 200,000 service members end their service with one branch of the military, and for many the process of adjusting to life back in the working world can be difficult.
There are many things veterans can do to help accelerate the process, or make the transition easier. Foremost among them is finding a new career path, educational opportunities, and contacts in the field in which they choose to work. After years of life in the military, veterans can feel out of place or alienated upon returning to civilian life. Having a firm plan in place, employment goal, or similar directive can help those who have served our country plot out their next steps after enlistment.
Learning to operate heavy equipment is a natural fit in lining up civilian jobs for veterans. Heavy equipment operators and crane operators are key components of two of the top five industries for military veterans, and pursuing such opportunities leads to a career with many noteworthy benefits:
How does PTS serve veterans? Learn more about our 90% job placement rate here.
Training Programs at PTS Help Provide Set Up Civilian Jobs for Veterans
Performance Training Solutions offers a pair of three-week, 120-hour courses that provide the fundamental knowledge and skills necessary to obtain entry-level employment as an NCCER credentialed operator. The training, once complete, will open up potential employment across a wide variety of industries, from construction and road-building to mining, forestry, agriculture, and more.
With each course lasting just three weeks, new classes are available every month. This means you're never far away from landing a spot in our program. With a rapid pace of training, you'll be able to complete your educational requirements for heavy equipment operator work and be able to enter the job market much quicker — and for much less — than if you attended a two- or four-year program at a college or university.
Here's a snapshot of the two heavy equipment courses offered at PTS. In addition, veterans are also served well with the crane operator training we offer.
Heavy Equipment Operator 1 is an entry-level course and covers the knowledge and skills required to obtain employment as a skid steer, wheel loader, compactor, backhoe, or articulated off-road dump truck operator.
Heavy Equipment Operator 2 follows up on that initial training and opens the door to employment as an operator for bulldozers, scrapers, excavators, and motor graders.
Completion of HE Operator 1 is needed to take HE Operator 2.
The heart of the training course takes place in the seat on the machinery. More than half of your total training time will be spent in the seat as you apply information obtained in the classroom in the field. All staff members are also subject to Continuing Education Requirements as set forth by the Ohio Board of Career Colleges and Schools.
Ready to grow with heavy equipment operator training? Plan for your future with the right course.
Veterans Can Use Benefits to Help Pay for Training
Lining up civilian jobs for veterans can be aided by taking advantage of the benefits programs military personnel earns during their service. Near the end of their service time, every veteran should think about what they want to do when they re-enter the civilian workforce and inquire about VA benefits, which can include healthcare and home loans as well as education and job training benefits. Veterans can enroll in their respective branch's transition assistance program (TAP) to learn interview and resume skills and learn more about the funding solutions available to them.
As a Military Friendly® school, Performance Training Solutions is committed to doing everything possible to help eligible veterans use the benefits they've earned. We'll work with you to secure benefits funding for our training programs if you're eligible. Here's a quick look at some of the programs military personnel can take advantage of.
Post 9/11 GI Bill® — This program provides payment of tuition and fees, a stipend for textbooks and supplies, and a monthly housing allowance for up to 36 months.
Veteran Readiness and Employment (VR&E) Program — This program is available to veterans who have a service-connected disability that limits their pursuit of employment or ability to work. It's also available to family members of service members and veterans with disabilities and has similar educational benefits to the GI Bill.
Other options — Military Reserves and members of the National Guard may also access benefits that could help them pay for educational training. Guard and Reserve members may be eligible for both GI Bill and VR&E programs and should inquire about their eligibility.
Contact PTS today and see how our training can lead to civilian jobs for veterans. Schedule a free tour for a $500 tuition discount, or sign up for a spot in the next course offering.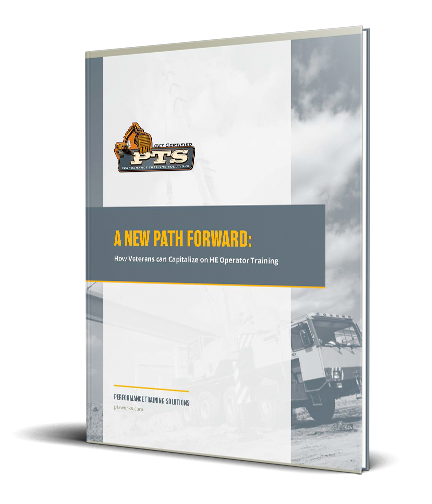 YOU'VE SERVED YOUR COUNTRY — WHAT'S NEXT?
In our free, no-strings-attached ebook — A New Path Forward — examine the positive aspects of heavy equipment operator training for veterans and why Performance Training Solutions is the right choice to empower you in a new career.